Count down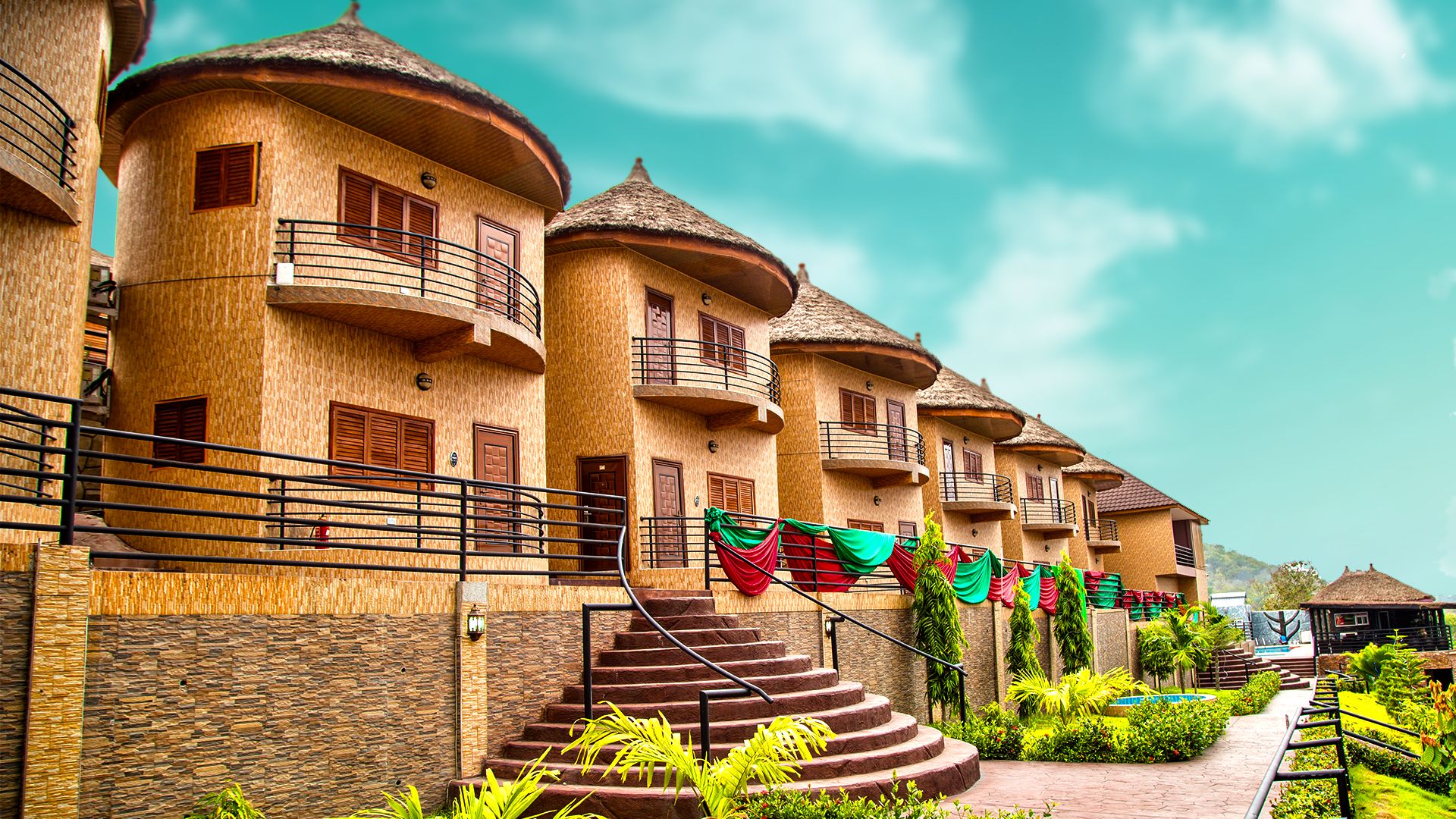 Accommodation
There are several quality hotels close to the Conference venue. Check a few options below. You're reminded to check each hotel's specific cancellation policy.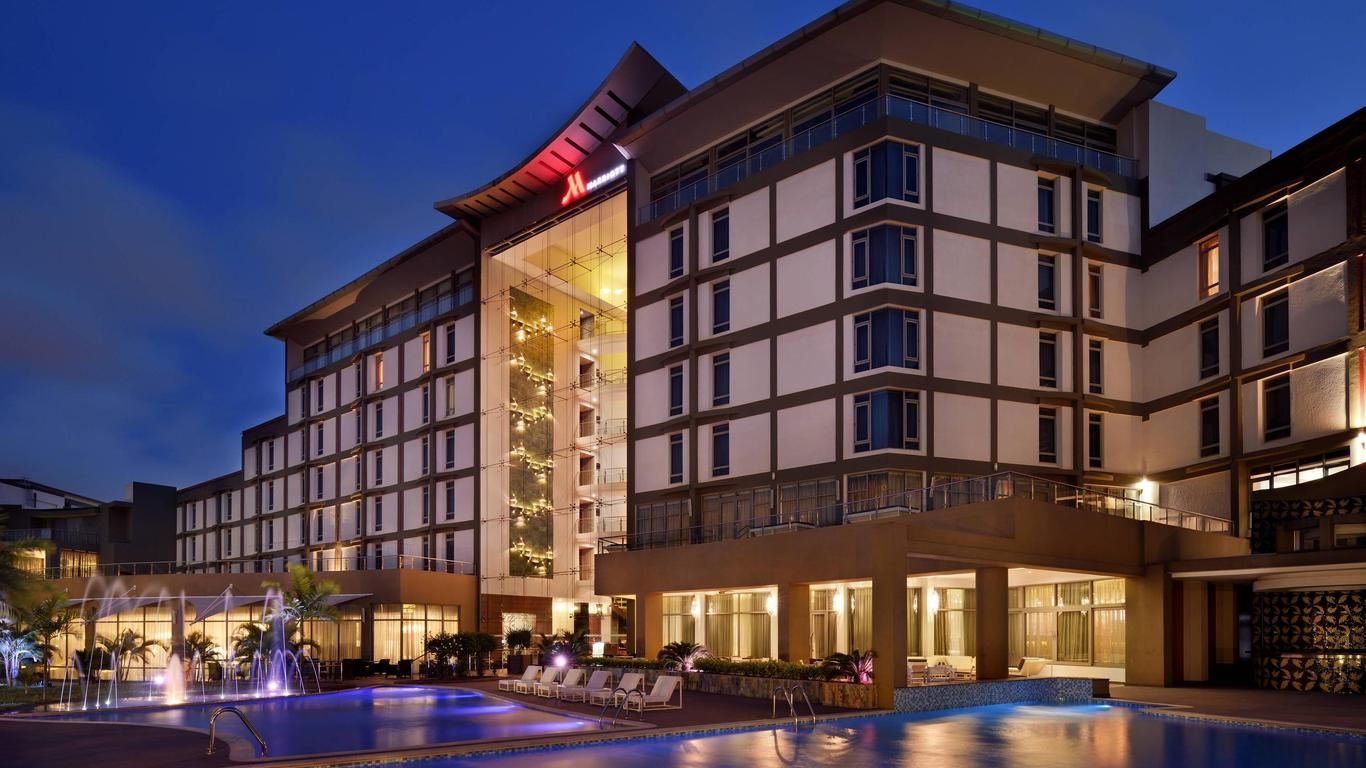 Marriott Hotel Accra
Marriott is a 5-Star brand located in the heart of Ghana's capital. Arguably, it is the closest accommodation facility to the Kotoka International Airport; just about three (3) minutes drive from the Airport. It is a top choice for both business and pleasure thanks to its modern design, geographical location and top quality service including airport transfer as well as excellent amenities. Marriott is surrounded by popular malls, recreational centres, banks, restaurants and other amenities.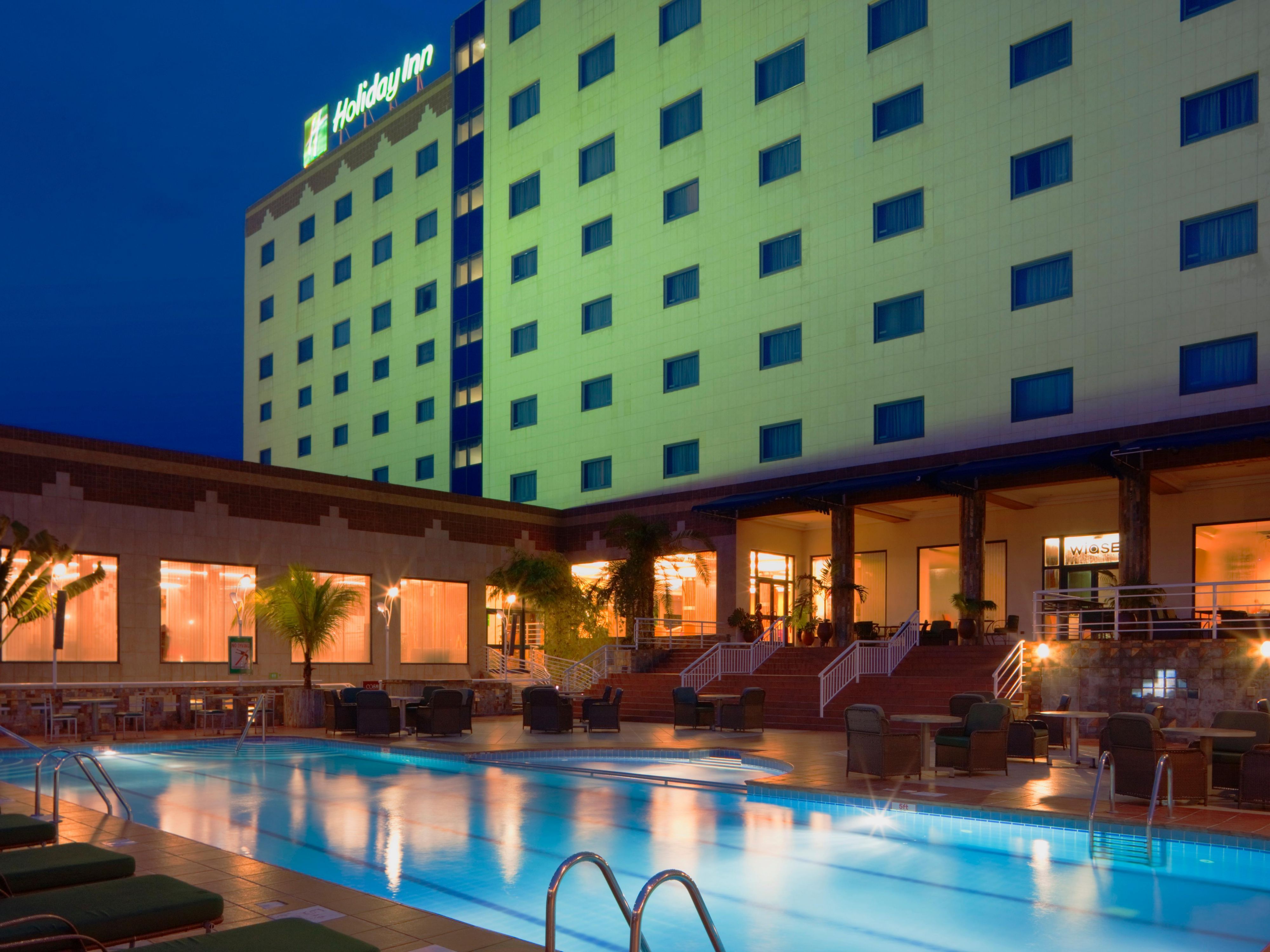 Holiday Inn
This elegant 4-Star facility is just about five(5) minutes drive from Kotoka International Airport. Holiday Inn is sandwiched by popular restaurants, recreation centres, malls and other plush amenities that makes it one of the best places to lodge while on a visit to Accra. Try local okra crab stew in Wiase Restaurant with a slate-chiselled world map as the backdrop, while wild animals adorn the murals in Safari Bar.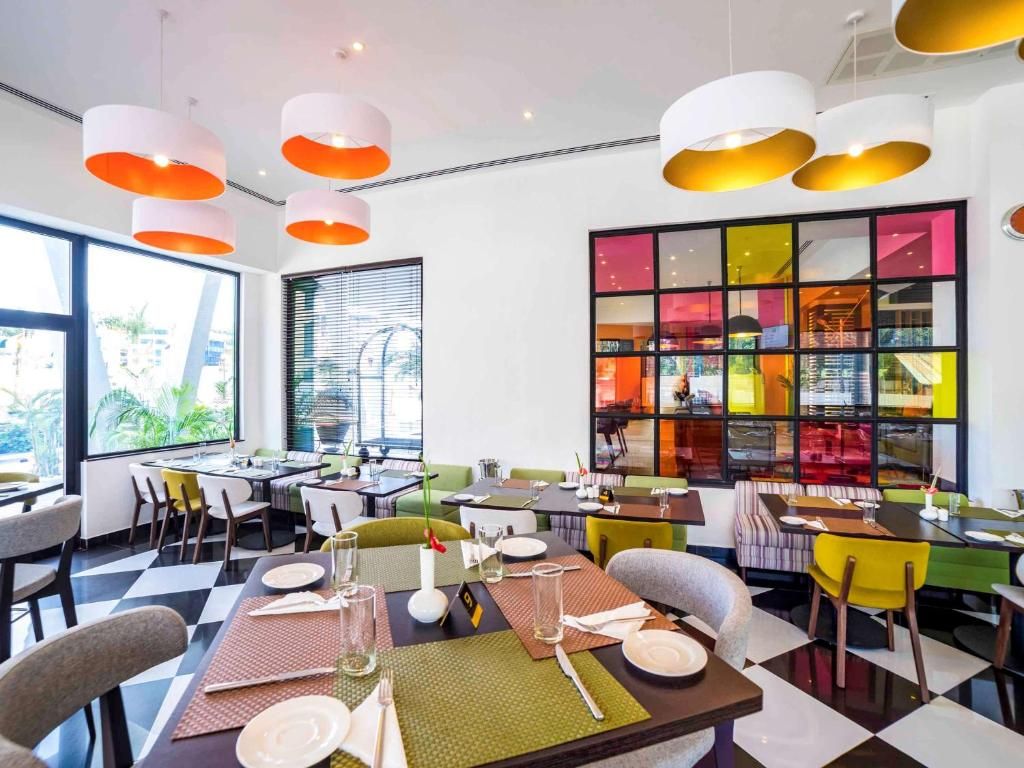 Ibis Styles
ibis Styles Accra Airport, set in the heart of Airport City, is well-known for its proximity to the international airport, which is only 5 minutes away accessible by our free shuttle service, making it an ideal place to stay for the business traveller. The location is within walking distance of retail stores, restaurants, offices and banks. The city center and sights are 20 minutes away, including the Mausoleum of Kwame Nkrumah, the Makola market and beaches of Labadi and Bojo.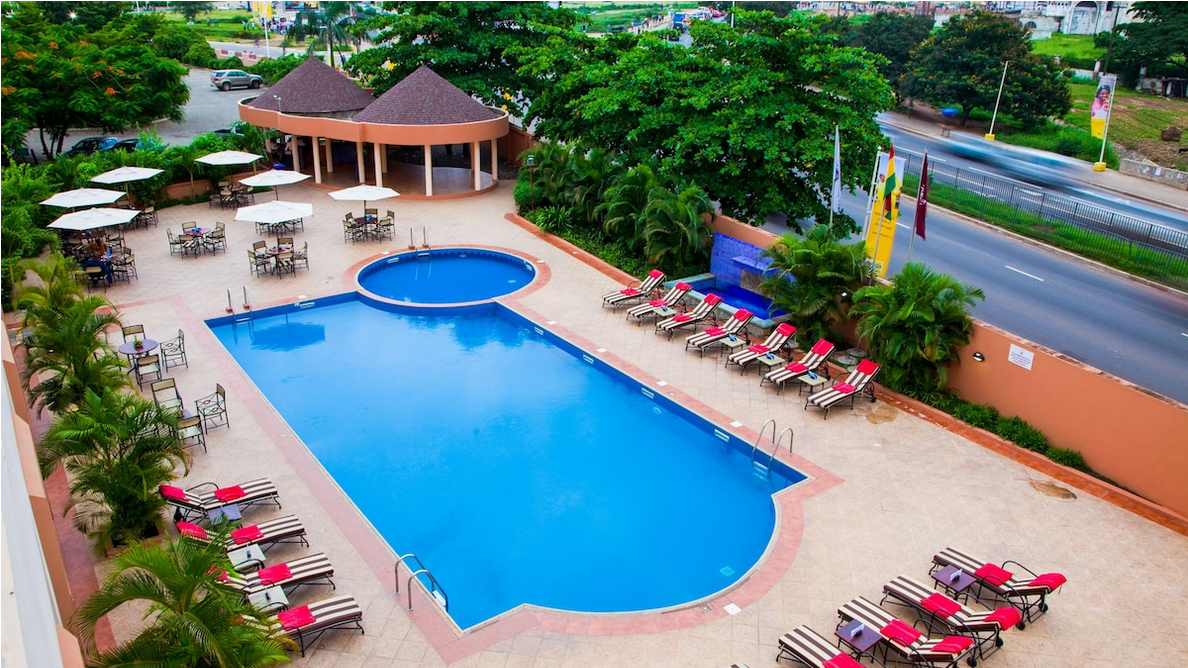 Africa Regent Hotel
The African Regent Hotel, which is just 2.4 kilometres (1.5 miles) from the airport, provides a complimentary shuttle (available 24 hours). The spa offers manicures, pedicures, facials, and massages, and Mukyia provides breakfast, lunch, and dinner. This hotel also boasts a rooftop patio, an outdoor pool, and a poolside bar. The comfy mattresses and accommodating employees receive positive feedback from other travellers.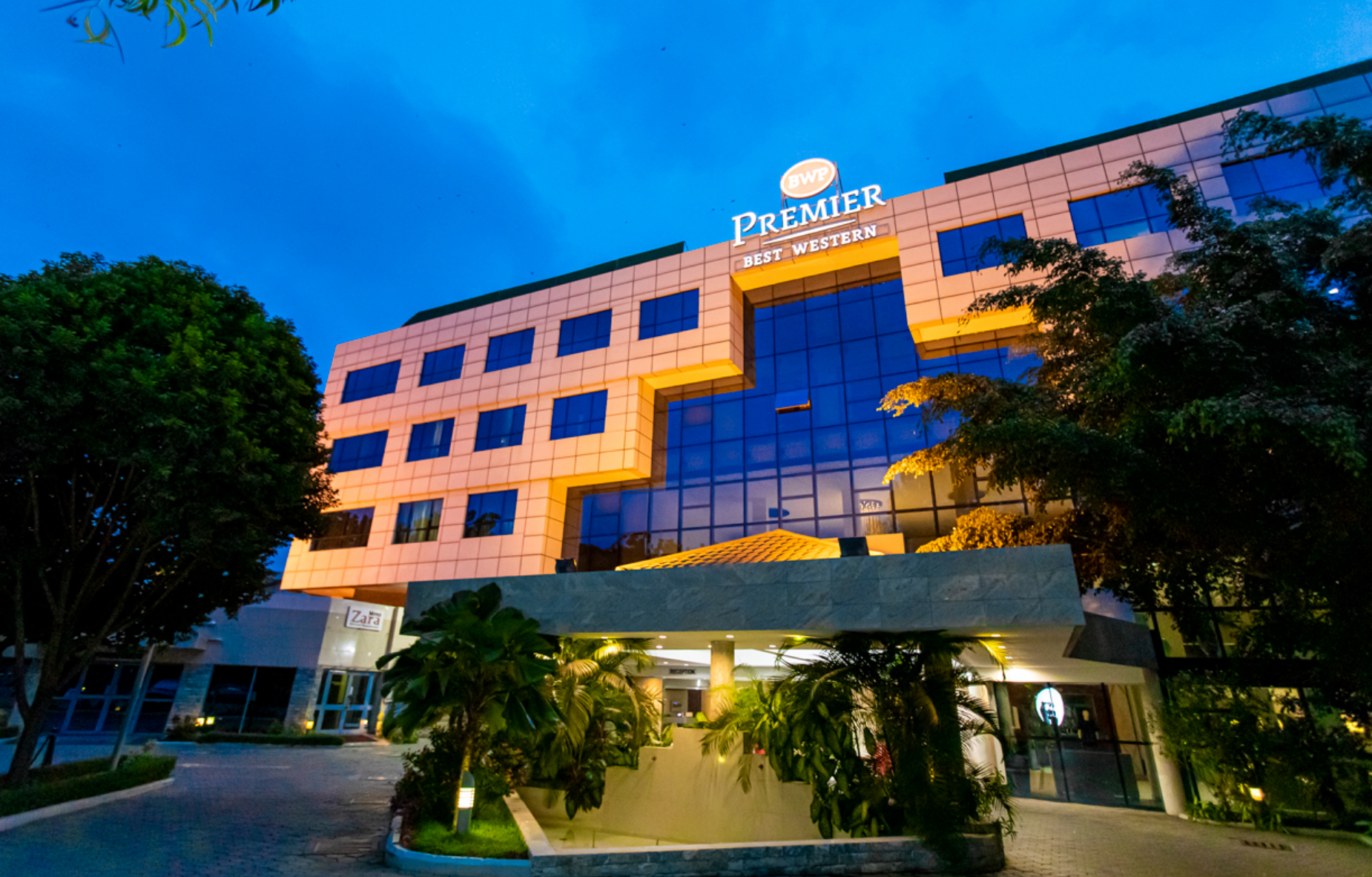 Best Western Premier Accra Airport Hotel
The Best Western Premier Accra Airport Hotel, located just two kilometres (1.2 miles) from the airport, offers a complimentary shuttle (available 24 hours). Additionally, one of the two restaurants, Zara, serves international cuisine and is open for breakfast, lunch, and dinner. You may also indulge in deep-tissue massages, facials, or aromatherapy. There are also two bars and lounges, an outdoor pool, and a fitness centre at this upscale hotel. Travellers like friendly personnel and WiFi.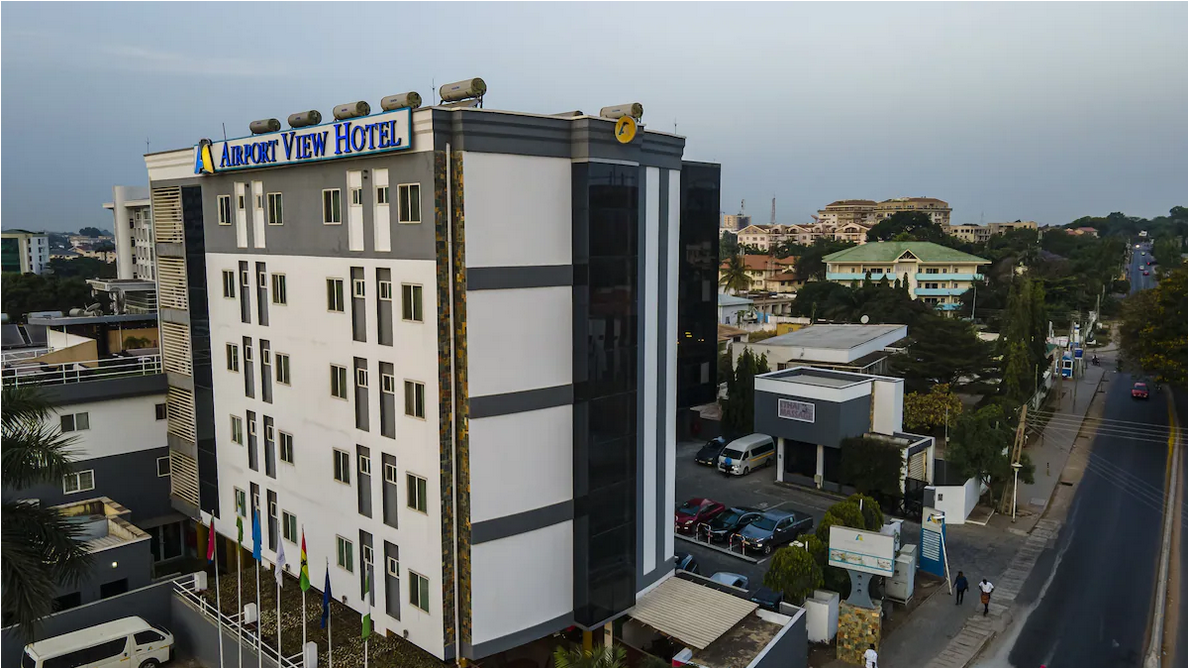 Airport View Hotel
Airport View Hotel provides a free shuttle to and from the airport and is only 0.6 miles (0.9 km) away (available 24 hours). You can grab a bite to eat in the restaurant or relax with a drink at the bar/lounge after splashing around in the outdoor pool. Additional attractions include a fitness club, an indoor pool, and a bar by the pool.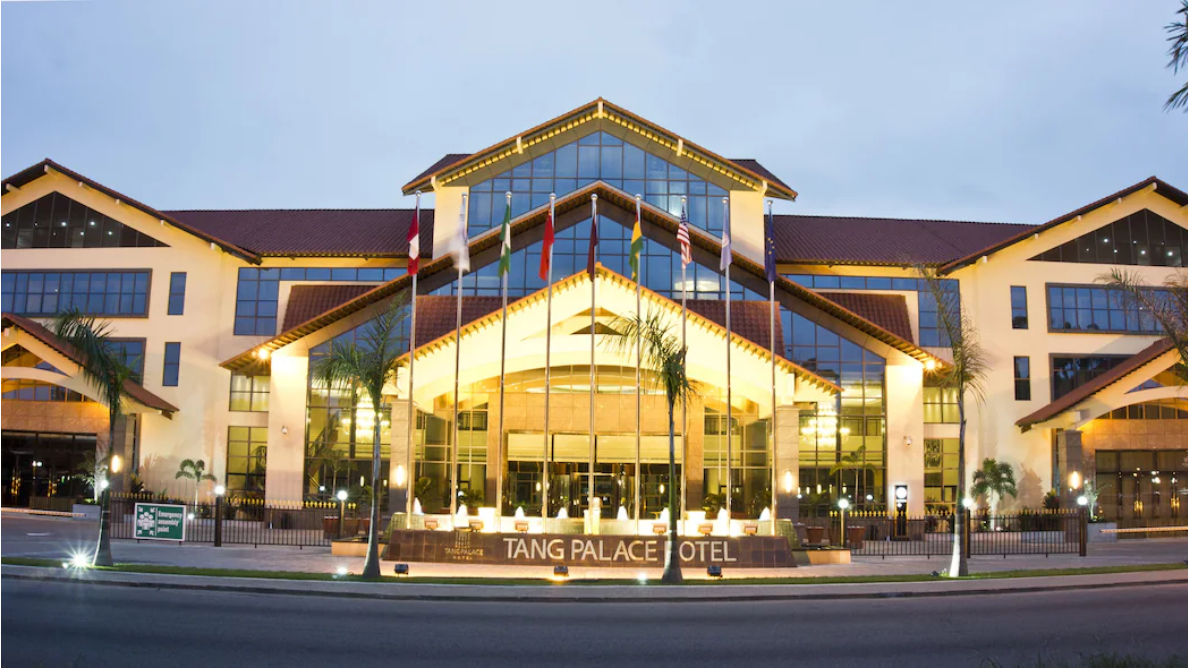 Tang Palace Hotel
The Tang Palace Hotel is located in one of Accra's most desirable neighbourhoods. The four-star Hotel has all the amenities and individualized service you would anticipate from a global four-star hotel when you check in. The Tang Palace Hotel is dedicated to the little things that make your stay memorable, from the freshly cut orchids to the spectacular chandeliers to the immaculately dressed and accommodating employees.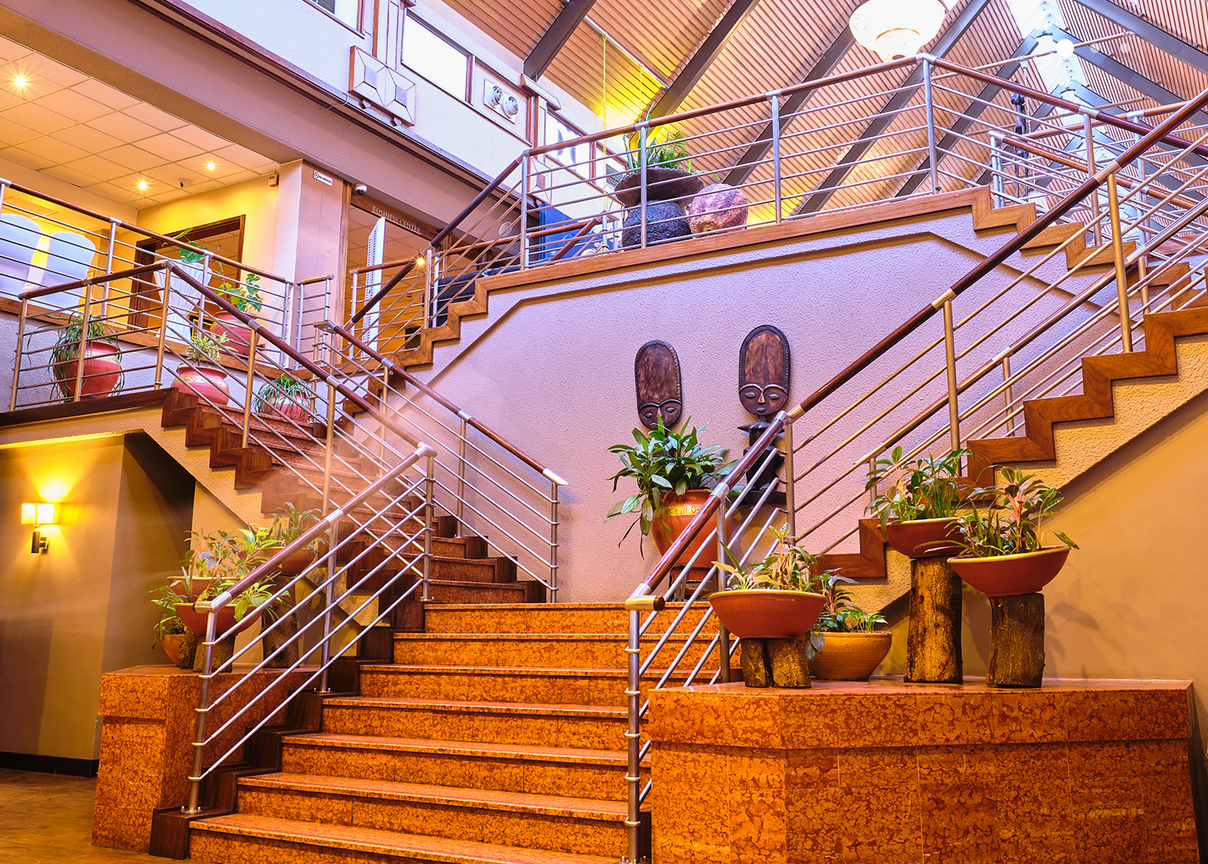 Lancaster Hotel
The Lancaster Accra is a four-star superior first-class hotel with a charming atmosphere and well landscaped grounds covered in lush flora. The hotel is conveniently located within two kilometers (5 minutes) from Kotoka International Airport and 10 minutes from the city center. Lancaster provides a complimentary airport shuttle service. We have the unique touch that makes any event genuinely unforgettable, from our incredible Food & Beverage dining experiences to our Outside Catering services.




<! -- Countdown -->