Experts to explore NRENs' potential contributions to climate research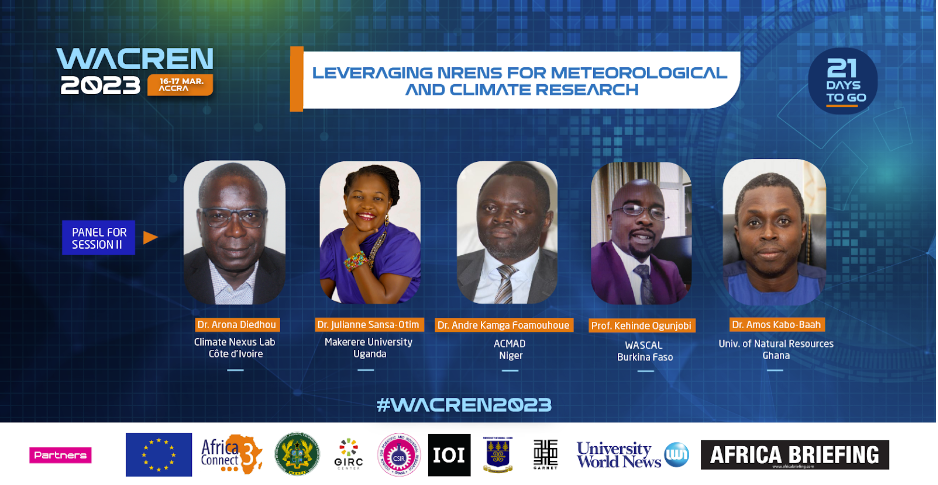 According to COP26, Africa is the most affected by climate change. Meanwhile, the continent contributes the least to climate and environmental sciences. Researchers in Africa are aware of this situation. Still, the challenge is inadequate infrastructure and resources to handle such research, aside from research visibility. The good news is - part of the solution is already available - research and education networks (RENs).
RENs are high-speed networks offering dedicated connectivity, digital tools and cloud services to higher education institutions and research centres for scientists, educators, students, researchers and innovators. These networks enable large-scale data sharing, promote researcher collaboration and communication, and give access to cutting-edge computer resources, all of which may be utilized to enhance meteorological and climatic research.
In the second session on Conference Day 1, panel members drawn from carefully-chosen meteorological and climate research local and regional institutions will share ideas and proffer solutions to how meteorological and climate institutions can harness the strengths, capabilities and resources of national RENs to initiate support and enhance climate research and its outcomes.
Panel members are expected to highlight how national RENs can facilitate and enhance data sharing, provide access to advanced computing resources, facilitate collaborative research, support education and training in climate research and provide information crucial for devising appropriate responses for impending environmental and climate disasters.