Eduroam's inventor to lead big minds to delve into identity and access management in Africa's higher ed ecosystem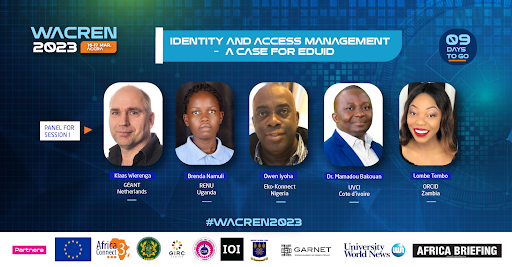 Klaas Wierenga, the 'Father of eduroam', will chair Panel Session I of the WACREN 2023 Conference, focusing on identity and access management (IAM) in Africa's higher education institutions.
IAM is critical in the education sector to protect sensitive information, ensure compliance with data protection regulations, and improve the overall security posture of educational institutions.
Research and education networks are building circles of trust where all stakeholders have a common objective of easing access to a plethora of information to advance knowledge discovery, sharing and use within Africa and beyond.
This session will discuss education identity and access management in Africa and how NRENS provides support, tools and cloud services to improve identity management on campus to maximise opportunities. It will also discuss the "eduID" concept - a life-long identity for higher education being promoted globally.
Klaas will lead panel members drawn from national RENs. Other stakeholders institutions will share experiences, exchange ideas and proffer solutions to enhance knowledge search, delivery and use through IAM infrastructure, tools and services.